We create brands your customers love, and competitors fear.
Life's great when you not only look better than your competitors, but also appeal to your perfect audience. We know it as the ripple effect of clever brand design.
Brand design is the term we dub for creating an almighty identity, to wipe out your real-world fears of being perceived as an un-credible and untrustworthy business. Beginning with the all important logo development, brand design then takes it one step further, creating a recognisable and consistent theme across your brand, both offline and online.
With an impressive identity to power your company along it becomes easier to penetrate market and leave an impact. Good design is good business.
The 4 Instant Benefits of Brand Design
Create an awesome first impression with new prospects.
Become easily recognizable & attract people who want to spend money with you.
Immediately boost the perceived value of your products & services.
Visually separate your company from competitors.
How We Move You Towards Better Business
If you can picture these benefits making a difference to your bottom line, then it's best you know how we get you there. Our process is not to reinvent the wheel, instead our process is to use a well tested, robust and proven method for branding success.
And it all begins with the tough questions, forcing you to get really specific on what your company is and who it is for. From there we narrow in on your competitors to discover what type of game they're bringing. To create a brand that packs-a-punch, we must find a design solution that hasn't been explored by any of your competitors.
With solid groundwork to build from the creative process begins to take shape, while of course, keeping you posted along the way. In saying this, it's important to note our process is not a great fit for all – but for two groups in particular, the fit couldn't be more snug…
All day everyday, we work with:
Startups & New Businesses
We express what makes you exceptional. Prior to takeoff, we create a powerful brand identity so you can launch your new product or service with confidence and a clearly defined message. Brand design is key to gaining market trust and acquiring new customers.
Revamps & Rebrands
In the world of branding, consistency is king. Our role is to keep your brand design consistent with the direction of your company. No matter the reason for your company choosing to rebrand, we will help you to regain a competitive advantage and stay relevant.
Here's a recent example for you.
Foundr is one of our clients we were thrilled to work with recently, being these guys are delivering tremendous value to the entrepreneur space. Foundr is a top ranking magazine app, fuelling young entrepreneurs with strategies and tactics, extracted directly from the minds of top-tier entrepreneurs.
While the in-app purchases were steady, there was an area they were falling short; online. With a mediocre holding page, they lacked credibility with people discovering the brand for the first time. Needless to say, they were missing a great opportunity to win more business from a well-crafted website.
Scraping the existing website, we stepped in with a goal to make it very clear for new visitors to quickly learn what Foundr stands for. It was also priority to encourage these visitors to take action and 'get the app'.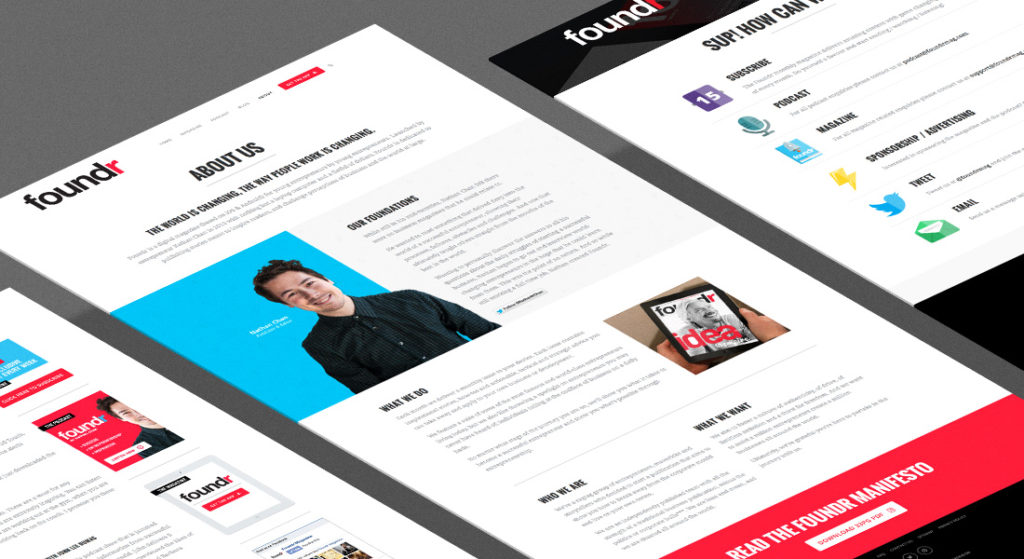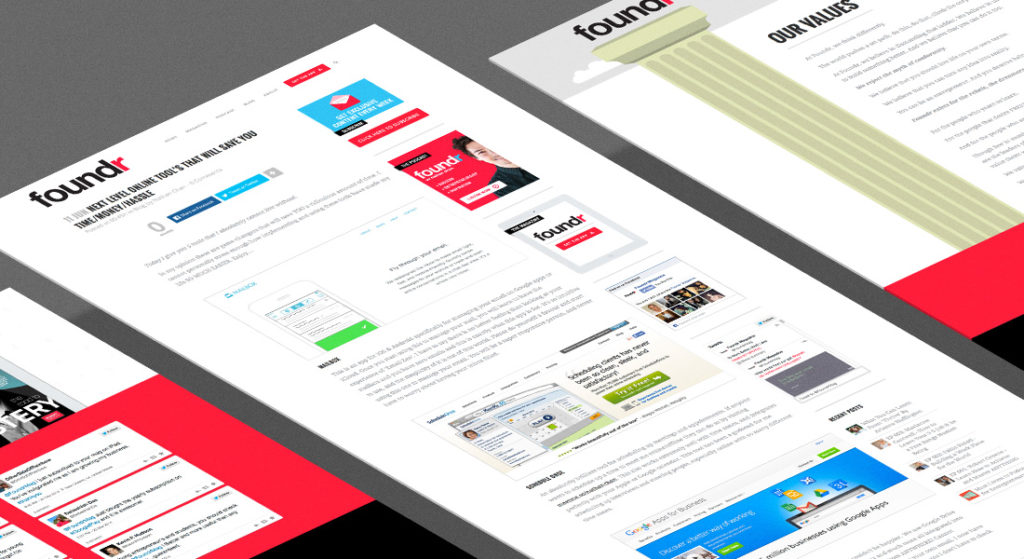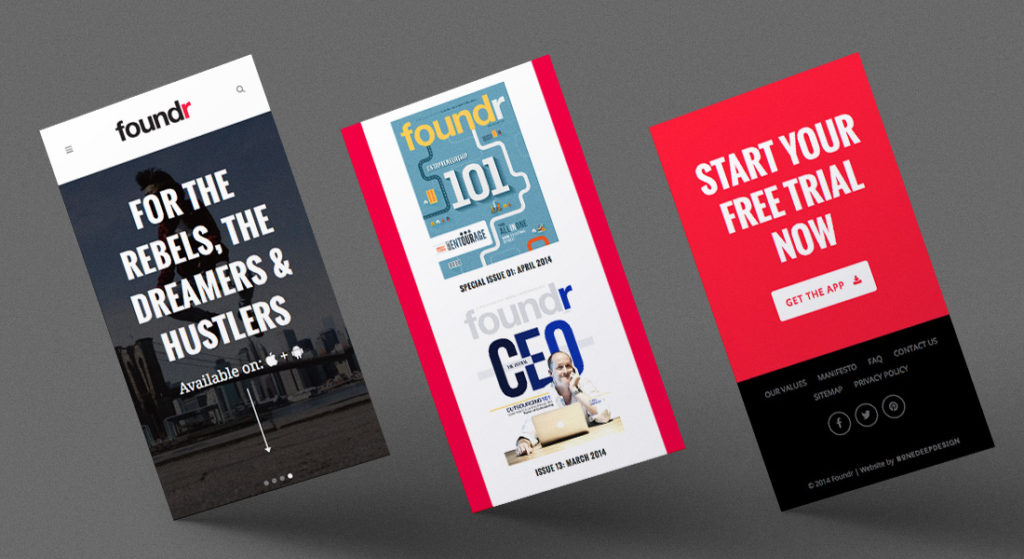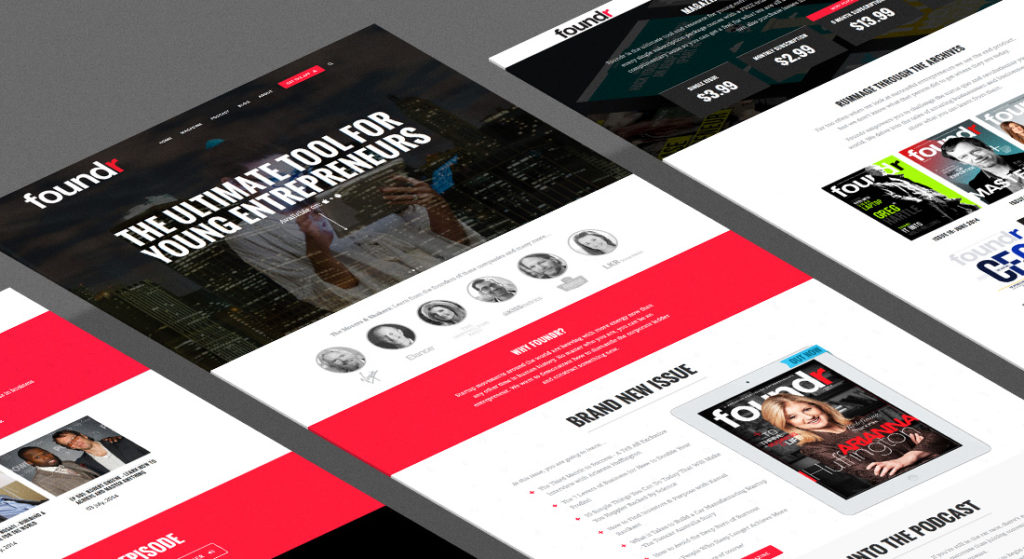 Since the overhaul Foundr have seen a considerable increase of app downloads, subscribers, shared content and more. An all round awesome result, and on top of this we've now created a red hot asset increasing the value of their business.
"I've worked with many different designers and Brodie is a rare breed. He's someone I can give a brief to and fully trust to do an amazing job. He has an extreme high attention to detail and quality."
Plus a few more examples you must see...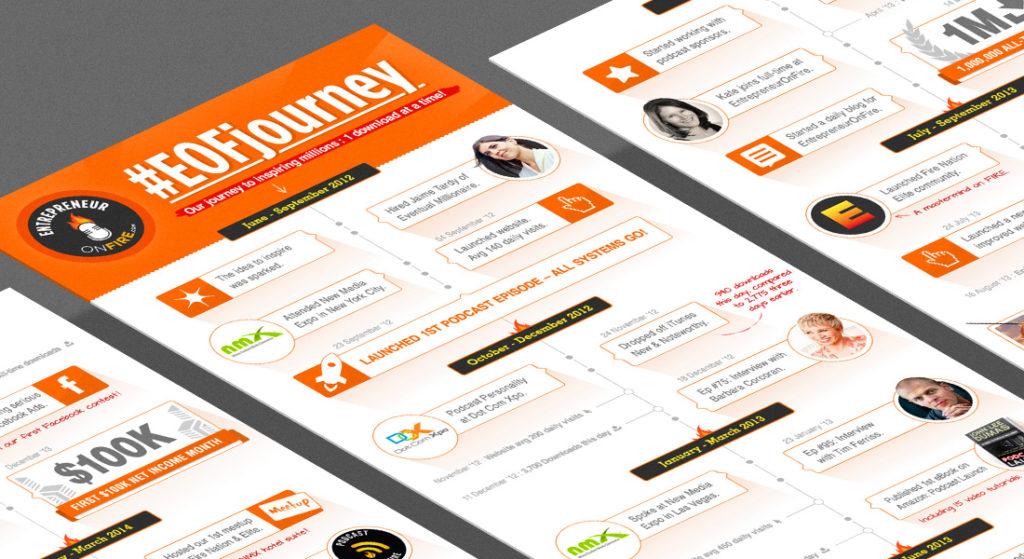 "Collaborating with Brodie on an infographic for our brand was one smooth process. After taking our best milestones and achievements, he transformed these into an infographic, making it really easy for Fire Nation to absorb. A creative designer who understands the importance of consistency, branding, and story."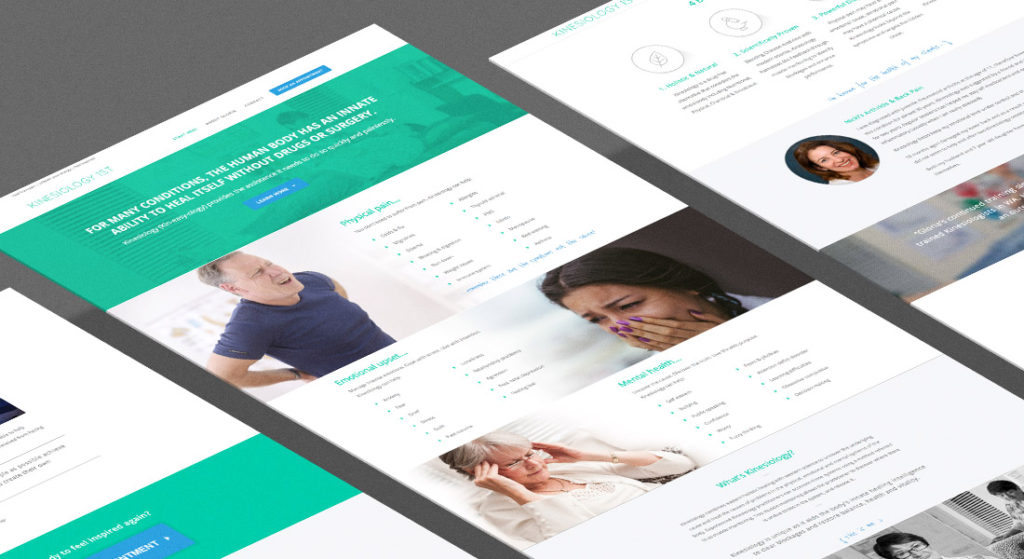 "My mum recently went into business for herself and I took it upon myself to steer her away from a stock standard boring site. The pressure was on, and Brodie totally delivered. He nailed the style, colours and design. Legend."
"I have worked with Brodie across a range of designs including 2 infographics and FB cover images. Brodie is world-class. Professional with edgy branding and the sophistication to give you want you want (and need), not just what you ask for. One of Australia's best - I highly recommended for any graphics, branding, design or consulting. Phenomenal."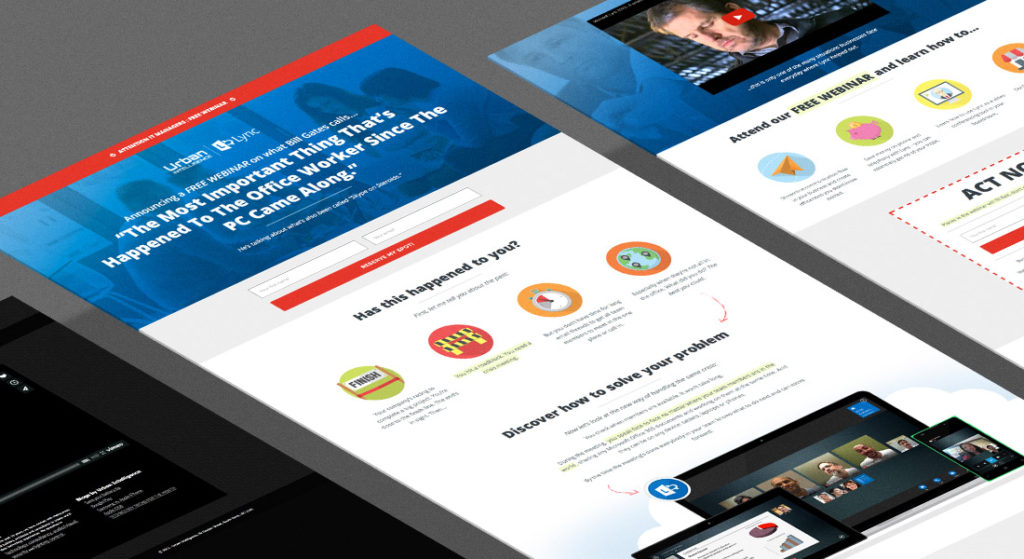 "Another level - Brodie has an eye for detail and creative ability that really makes his work stand out. He brings a fresh and exciting approach to his designs and really makes sure he delivers your messages in way that really connects with your audience."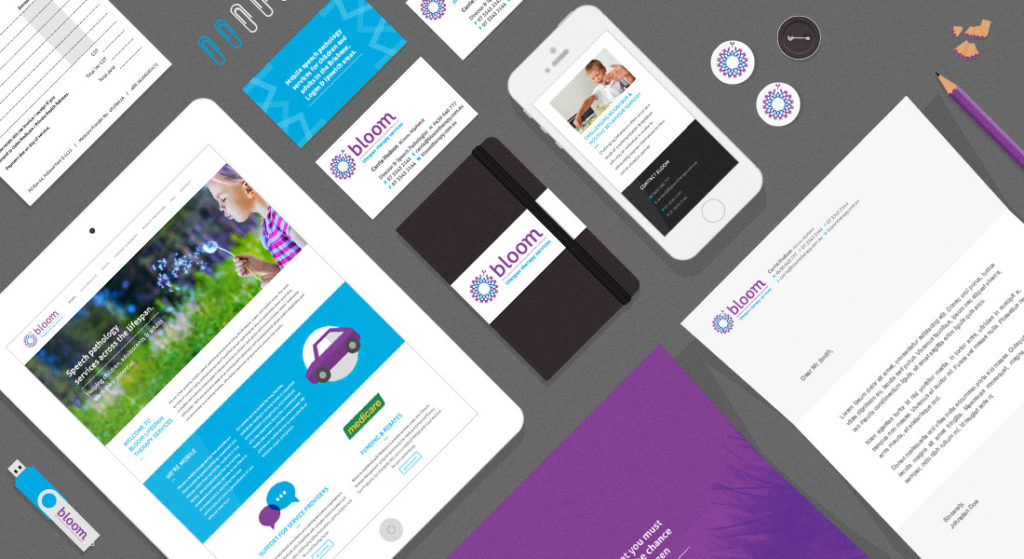 "Brodie took my 'sketchy' ideas and created a magnificent brand for my new business. Working with Brodie was seamless from beginning to end. His professionalism, creativity and attention to detail has allowed me to kick-start my dream business with confidence – I highly recommend One Deep Design and look forward to working with them again as my business grows!"
Brand Design: A Game-Changing Investment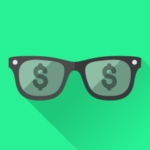 Increase your perceived value
We both know your products and services are worth every cent, but is it clear for everyone else to see? Our creative approach to brand design makes it easy for all to recognise you have a credible company that offers true value. It's simple; when you look the part, people take you seriously.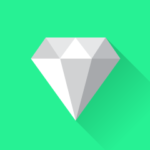 Increase your perceived value
We both know your products and services are worth every cent, but is it clear for everyone else to see? Our creative approach to brand design makes it easy for all to recognise you have a credible company that offers true value. It's simple; when you look the part, people take you seriously.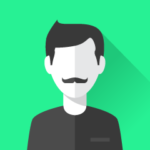 Connect with an audience
We all have an ideal customer in mind, the trick is bringing them through the door. Well, brand design is almost the trick that brings them to the door, opens it and invites them in. Brand design creates a consistent theme that is easily recognised and appeals to your market.
3 Killer Reasons To Work With One Deep Design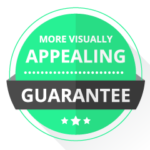 Killer reason #01
We guarantee to make you more visually appealing than your 3 closest competitors.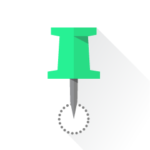 Killer reason #02
Some designers generalise; we specialise. Brand design for entrepreneurs is our niche and we embrace it.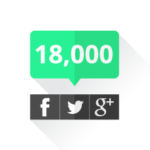 Killer reason #03
Our creativity and design powered an infographic to viral status. To date, our infographic has claimed more than 18,000 shares!
Meet Our Creative Director, Brodie Cumpston
Why do you choose design over everything else?
I believe design plays a critical role in determining the success of a company, and that's something I love to be a part of, no matter how big or small that might be. Besides, I get a real kick out of creating something that looks awesome.
When did you start One Deep Design and your first project?
It all started in 2009 as a side hustle. The first job I ever landed came through Myspace, creating a logo for a heavy metal band. I charged $40!
Why do you enjoy working with entrepreneurs?
I like to see others taking risk, doing what they believe in, bettering others, and creating something great. I think that sums it up pretty well.
What's the best piece of advice you ever received?
"If your business is not a brand, it is a commodity" – Donald Trump
What is your favourite quote on business?
Niche down. When you try to appeal to everyone, you appeal to no-one.
If you're ready to make some big improvements to the way your company is perceived, then complete these 5 fields and pound that Submit Button.
OR CALL BRODIE: 08 9444 3390
You've got questions, we've got answers.
What's required from me before we can get started?
Once getting in touch with us we will have a bunch of questions to ask, we want to know everything about you and where you're headed. We will drill down on who your closest competitors are, what your ideal customer looks like and how you would like to be perceived.
We will also discuss any ideas you might already have and how we can work those into your brand design. From there it's to the drawing board for us!
What if I want to make changes?
All our projects are quoted with a buffer for 2 rounds of changes, if required. This gives us flexibility to tweak your design to get it just right. If changes go past this point, then we charge at an hourly rate of $90.
What if I don't like what you create?
Would you believe we've never run into this problem? We put it down to asking all the right questions upfront, before putting pen to paper. We also discuss existing brands that inspire and appeal to you, generally this guides us in the right direction for your project.
Where are you located?
One Deep Design HQ is Perth, Western Australia
I live outside of Australia, can we still work together?
Yeah – let's do it. Roughly 35% of our clients are spread out across the globe already.
Are there any additional costs not included in your prices?
Everything on our part is included, the only additional costs are for things like web hosting, domain registration, stock images etc. These products are supplied by outside companies, with various plan sizes and pricing options.
Do I need to pay the full amount upfront?
Nope, just a small 30% deposit to ensure you're as committed as we are. The remainder isn't due until we wrap things up with your final design.
How do you accept payments?
For our clients in Australia, you have the choice between direct bank transfer or bitcoin. For our clients outside of Australia, we also accept payment via Paypal.
How long does a brand design project take?
Of course there's many factors that determine how long a project will take. But as a guide, a typical brand design project can range between 2-5 weeks.
Do you take on smaller design projects, or strictly brand design?
While brand design is the core of One Deep Design, we do still like to get our hands dirty working on smaller design projects too.
I need an infographic to promote my brand, can you help?
Infographics are so much fun to create, so how could we say 'no'? If you're looking for a ballpark figure, our infographics range between $1,000 to $2,000. View some of our recent infographics.
Can you come up with a name for my new company?
No, we don't venture into this territory. The role we play in developing your brand doesn't extend too much further than the visual side of things.
I already have a logo and identity, I just need a website. Can you help?
No doubt. We're a company that plain and simply gets the importance of consistency. So if you're brand is lacking an online presence, then we can fill the void.
Do you offer any guarantees?
When tackling any new brand design project, our goal is to make you more visually appealing than your 3 closest competitors. Now this is not a money back guarantee, but you would agree this is a pretty great advantage, right?
If there is one thing we are reminded of every day, that is the success of One Deep Design is reliant on the success of your company. So we refuse to settle for half measures and only ever put our best foot forward.
Where can I learn more about the benefits of effective brand design?
Have you read our most recent guide 'How to look a million bucks'? It covers the creative process from start to finish and has been specifically created for entrepreneurs who need a brand their customers will love. Download it here for free.
I have more questions, where can I find answers?